Who are Givin Films? How can we help document your life?
Givin Films is a videography company based in Toronto, Canada. We capture wonderful and precious moments and shows them in a very unique way using cinema style editing. Read more...
Latest Client:
AllerKey
ALLERKEY HELPS IDENTIFY CRITICAL ALLERGIES Diagnosis during the first few seconds of an allergic reaction could save a life. AllerKey places critical allergy information on an NFC tag that can be read by mobile phones.
Latest News & Events:
BFresh Collectives!
February 10, 2015 - Givin Films teams up with BFresh Collective to collaborate services for clients' wedding, non-profit or organized event needs. This collaboration will make your next event that much easier! Click here to find out more!
---
---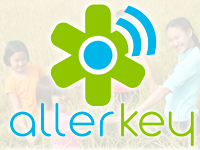 Latest Client: Allerykey
AllerKey protects the health and well-being of your child. We put valuable medical information in the hands of teachers, principals, coaches, emergency responders and medical personnel. AllerKey communicates your child's vital allergy information, your key contact information, and immediately contacts you to ensure your child receives the best care possible. We help protect children against some of the most common conditions and provide the information that first responders need to know in an emergency. Click here to find out more about AllerKey.
What Does 'GIVIN' Mean?
What is Givin? Givin embodies positivity. It is anything and everything around us that is outstanding or positive. It is the friends we bond with, the accomplisments we have made, even that amazing restaurant downtown.To us, all of the great things in life are considered GIVIN. We honour this name by creating powerful and impactful solutions for our clients. We think about and create solutions that deliver GIVIN satisfaction through all the marketing problems that we face. Tour our website to see how Givin Design can help create an impactful visual communication solution for you. Check out our work..
What is our Process?
Meet and Greet. Our process starts here. This is the most important part of our process as this is one of the best times to get to know the client. With the information gathered the video and the edited would be easier to put together We then discuss a time and day for the video shoot
Video Shoot. On the day of the shoot, we gather all of our camera equipment and head over to the shoot location armed with some sort of story board of how the day will proceed.

Post-Production & Delivery. The final stage is to do some cretive post editing using the latest editing software. After the editing is complete it is ready to go online and the DVD gets delivered to your house or office.
2014 Wedding Reel
Project: Wedding, Engagement, Videography, Toronto, GTA
2014 has been our best year yet! We met and worked with a lot of great and wonderful couples. We were truely bless in 2014 and we are hoping 2015 will be even better. Enjoy the reel!

Music: 'Amore' by - Capo

Click here to watch in HD.
Caterina & Danny: Rock N Roll Wedding
Project: Wedding, Engagement, Videography, Toronto, GTA
A beautiful church. A trip to the CNE. The most entertaining reception. One of the truly enjoyable weddings we have filmed. With one of the most talented guitar player we have met, Danny married his one true love and his biggest fan Caterina. And to top it all off played a wonderful guitar piece for his beautiful wife. Congratulations to Danny and Caterina. Rock on forever!!

Music: Sia - Chandelier

Click here to watch in HD.
Alison & Peter: Chiropractic Love
Project: Wedding, Engagement, Videography, Toronto, GTA
She was studying to be a chiropractor and so was he. They both feel in love with their careers and with each other. We certainly had an amazing time from beginning to end filming this wedding day. From filming the groom and groomsmen at a barbershop to capturing the bride and bridesmaid at a unique film-like studio setting to being playful in a tree house, this day had it all. Even a little bird poop for good luck!

Congratulations Alison and Peter!

Music: American Authers - 'Best Day of my Life'
Music: Beyonce - 'Crazy in Love'

Click here to watch in HD.
Jeanette & Jermyn: Simple Yet Beautiful
Project: Wedding, Engagement, Videography, Toronto, GTA
We get excited when we create memorable videos for great friends. We had no hesitations when Jeanette and Jermyn approached us and was asked to capture video for their special day. Their entire wedding day was kept simple but the outcome was just beautiful. From the smallest detail at the reception to the wonderful excitement during the dance, everything was perfect. We congratulate them on a wonderful new journey!

Music: Twenty Miles to NH (Part 2) by: The Philistines Jr.

Click here to watch in HD.
Jeanette & Jermyn: Laugh & Love
Project: Wedding, Engagement, Videography, Toronto, GTA
Jeanette & Jermyn are a fun loving couple that like to laugh and love. We enjoyed the footage we got cause it was just them being themselves. We look forward to their wedding day. Congratulations on the engagement!

Music: "Kiss Me Slowly" - Parachute

Click here to watch in HD.
Something About Her: Katherine & Nick Highlights
Project: Wedding, Videography, Toronto, GTA
When a man falls in love with a women he knows there is something about her once thier eyes meet. No doubt that Nick found the love of his life when he met Katherine. Congratulations to Nick & Kay!

Music: "She's Got A Way" - Billy Joel
Colourful Life: Francine & Dominic Highlights
Project: Wedding, Videography, Toronto, GTA
This wedding was full of colour and delight. From the beautiful church, to the bridesmaids shoes to the breathtaking sunset, the entire wedding day was vibrant and fun. Congrats to Francine & Dominic! May you continue the chapters in your lives full of colour and excitement.

Song: "Life in Color" By - OneRepublic
A Day in the Park - Marijun & Boris Highlights
Project: Wedding, Videography, Toronto, GTA
Marijun and Boris both love the outdoors. Their love for nature bonds them even more when they are fishing or just walking in a park. Boris is veryknowledgeable with nature as we found this out while we filmed their engagement shoot. Birds and animals were seriously greeting them or maybe even congratulating them on their egagment. This was an amazing site to see looking through the lenses of our cameras. We congrat you Marijun & Boris and we wish you the best of luck in the newest chapter of your lives!
A Love Story - Marijun & Boris Highlights
Project: Wedding, Engagement, Videography, Toronto, GTA
Marijun and Boris are one of the most friendliest and fun couples we have met. Their entire wedding day was full of love and joy thanks to all their friends and family that attended the wedding. They were our first clients ever and we are grateful that we have met them. Congrats to Marijun & Boris and may you enjoy this new chapter in your lives!
Walls of Hope: Hard Hats & Halos Gala
Project: Not for Profit Organization, Videography, Toronto, GTA
I was invited to do some video for the Walls of Hope - Hard Hats and Halos Gala 2012. The entire night was fun and energetic. Congrats to the organizers from The Walls of Hope for a successful gala night!

To learn more about Walls of Hope please visit wallsofhopecanada.org
Music: "World We Know." - Crash Parallel facebook.com/crashparallelfb
TFW - Group Sessions Webmerical
Project: Small Business, Videography, Mississauga, GTA
Operated by Derek Tymchuk, owner of Personal Training Dynamics and official affiliate of The Training For Warriors system. TFW was created by industry leader, Martin Rooney, who is recognized as the world's top MMA Strength & Conditioning Coach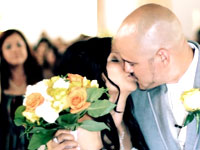 Marijun & Boris
Project: Wedding Videography, Toronto, GTA
"JUST BEAUTIFUL!!! we love the video!!!! Very impressive!!!
Just like a movie. Amazing! Great song choice too! Everything looks good and no changes needed to be made. We like the editing and how you put it together...especially the exit aisle shot from the church...it was nicely shot from the bottom of the aisle as we walked out. You captured all the details of the wedding from start to finish and pieced it together perfectly in this short clip.

We showed the highlight video to our families and friends and they just loved it!!! We are all so excited to see the full dvd. Great job!" - Marijun & Boris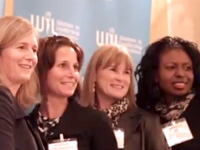 Women In Leadership Toronto
Project: Videography, Toronto, GTA, Not for Profit Organization
"Many thanks for capturing such great footage of our Business Luncheon last Wednesday October 24th at the Fairmont Royal York Hotel! We were all so impressed with your professionalism and can't wait to see the footage!" - WIL Toronto
We have the perfect package for your video needs.
Whether you have a large wedding or would just like to add an interview style video for your business's website we have the right package for you. Contact us if you want more inquires.